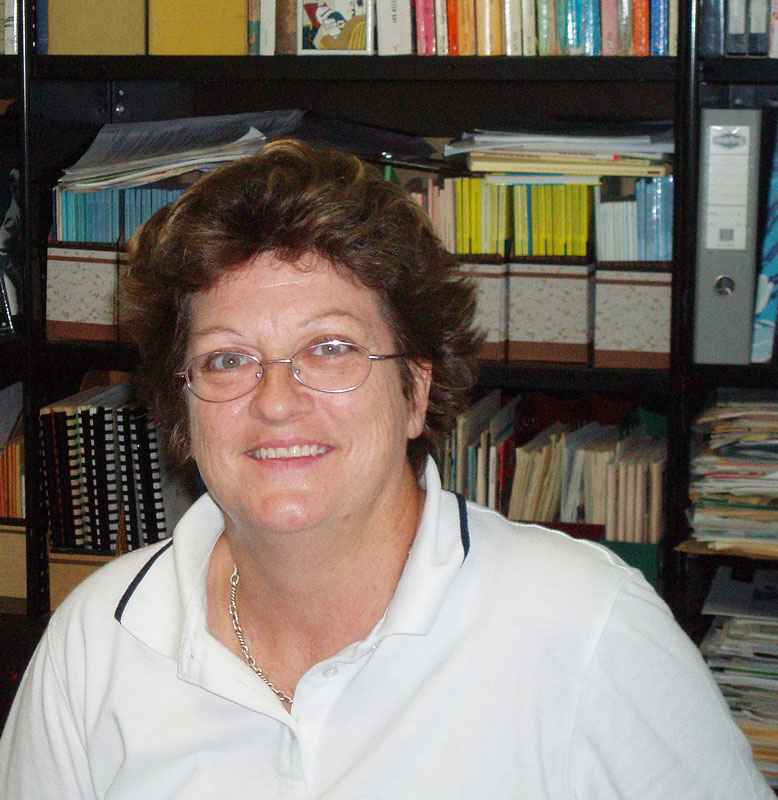 2 June 1958 – 18 October 2006
BEGINNING OF JOURNEY
I first discovered a lump in my right breast in February 1992 when I was 33. I was reassured it wouldn't be anything serious because of my age. Yeah right! A week later, I had a modified radical mastectomy performed and they found another large lump. I had 6 treatments of CAF chemo and went off to enjoy the rest of my life.
A year later, I was persuaded by a plastic surgeon to have a reconstruction. I didn't ever like the look or feel of the reconstructed breast. The whole process took nearly 10 months with 3 trips to Liverpool Hospital in Sydney (we lived in Armidale, NSW at the time) with 5 trips to theatre.
All went well for just over a year, when after my usual 6 monthly mammogram I got the dreaded recall. A new "area of concern" had developed in the newly constructed right breast. That mastectomy was really easy – just on 24 hours in hospital and no pain at all. Didn't like that "breast" anyway.
Another 18 months went by, then another recall after another mammogram. Another "area of concern", another mastectomy. Yippee, no more mammograms! My surgeon removed 4 more lymph nodes and these also tested negative. At this time, I felt greatly relieved – nothing else could go wrong could it?
When we moved to Brisbane in 2000,I saw a Breast Surgeon for follow-up. I saw him once and he was very reassuring; so much time had passed since my initial diagnosis (8 years) and another 4 years since the last primary tumour, I had very little to worry about. So, no more thoughts about breast cancer.
DIAGNOSIS OF SECONDARIES
I was running my own coffee shop in 2003 when I had ongoing problems with my back. As the pain was not constant and relatively well controlled with anti inflammatories and pain killers, I was not concerned. But I eventually went and had x-rays done. These, and consequent bone scans, showed extensive widespread skeletal metastases. There are also several small nodules in my lungs which may or may not be related to the cancer.
I sold my business in October, 2004 which was just as well because rising tumour markers indicated further progression so in January, 2005, I started IV chemo.
ABOUT ME
I was born in New Zealand and came to Australia when I was 19. This was with the intention of stopping for a short visit, and then on to travel. But I met a man didn't I!
ABOUT MY FAMILY
I am now aged 47. I have been married to that same wonderful man, Tony, for just over 25 years. We have two terrific sons – Jarrod is 21 and lives in a unit in Teneriffe. Our younger son Alex is 17 (18 at the end of October) and still lives at home. He is studying a Diploma of Fine Arts.