Welcome to the website for the Advanced Breast Cancer Group. We are a Queensland- wide service specifically developed to support women with secondary breast cancer, and their partners and families.
The Advanced Breast Cancer Group office will be closed, from 20th of December to 18th of January . Please note that If you contact us during that time, either by email – [email protected] or telephone – 07 3217 2998, we will respond as soon as possible upon our return.
Due to concerns about the spread of Covid-19, the weekly group for women is being exclusively delivered via video conference currently. If you are interested in joining the group and connecting with other women living with metastatic breast cancer, please contact us at [email protected] or on 07 3217 2998.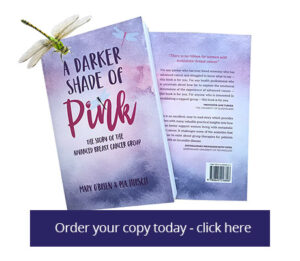 This site is intended as a resource and a support for: