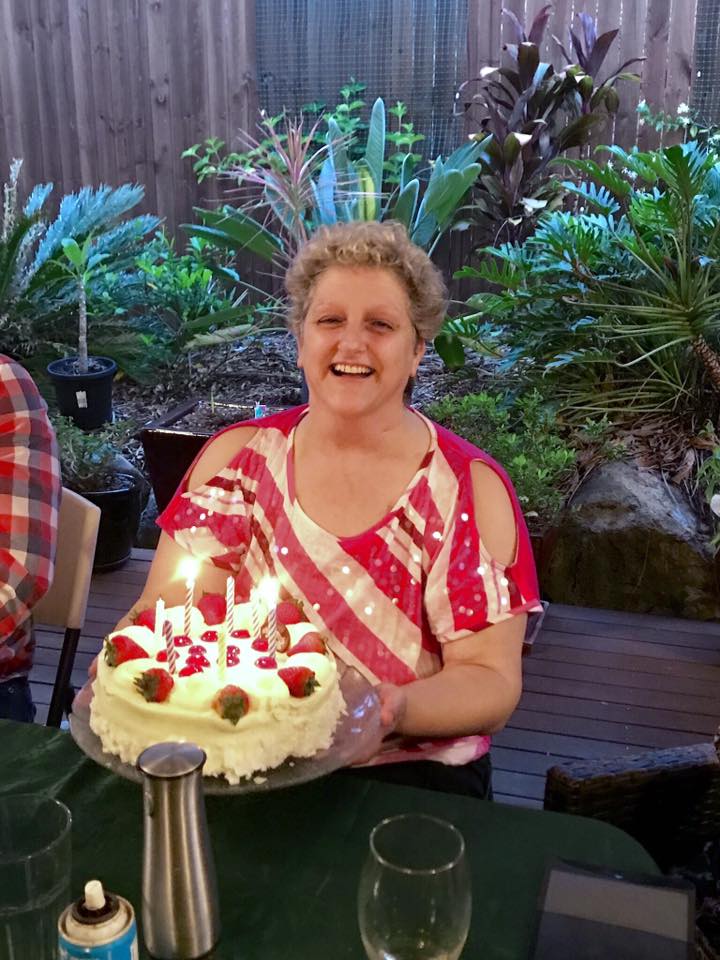 Hi there. My name is Trixie. I am 53 and my cancer journey began in May 2011. I had a mastectomy on the right side and chemo and radiation. I developed lymphodema almost instantly when I finished chemo and have had it now for 8 years. Most of the year it does not cause me too much grief but this time of the year it is worse with the heat. I have tried many compression garments but my skin does not tolerate any of them. I am now looking to try a sequential compression pump but they are $1700.00 to buy or $140.00 mthly to rent so I am researching a cheaper alternative. It would at least get the lymph moving for at least 30 mins a day.Cellulitis infections are always lurking so I have to be very vigilant about insect repellant etc as ANY small bite or scratch causes me to be in hospital.
My secondary diagnosis came in oct 2015. I have 6 tumours in the bones at present and 1 possible lung tumour. Investigations are afoot on this one and my mind has done a flip as I have had a false sense of security with it only being in the bones. No organ involvement. But this may be about to change. I am not happy about this . It means going down the chemo road again. Happy days. NOT. This year I have had stereotactic radiation on sternum and rib and I have just developed a spinal tumour which is going to have the same treatment. Spot welding.
I was essentially stable for the last 3 and 1/2 years and the last 6 mths more tumours have appeared. It is the nature of the beast. I still work 4 days a week having recently joined the group on Tuesdays. I would like to stop altogether but that requires further planning. My passion is music and singing and I have recorded a couple of cds in the past and a duo one with my soon to be husband Peter. We are getting married next weekend at the Albert River Winery, Wohoo.-Can't wait to see all my family who are travelling from NZ. I have a son Phillip 31 who is giving me away as both my parents have passed. Peter has a daughter Courtney 27 who has 5 children under 6 so she is very busy. I am enjoying the company of the ladies in the group. I have been needing some support mainly mentally for some time and it is helping tremendously. Thank you one and all.