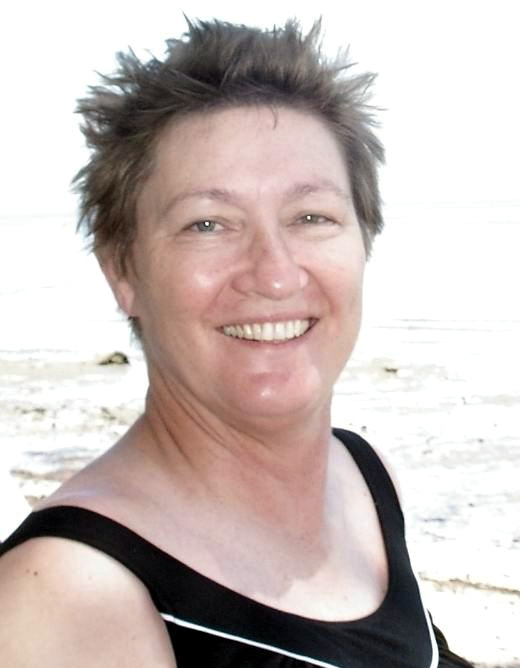 28 May 1957 – 27 December 2008
BEGINNING OF MY JOURNEY
It started in May 2000 at the age of 42, when I was diagnosed with breast cancer. I underwent a mastectomy and had radiation as well as starting on Tamoxifen. Although I had cancer in 2 out of 19 lymph nodes, I chose not to have the chemo offered, as I couldn't image putting that toxin in my body. Famous last words!
DIAGNOSIS OF SECONDARIES
Anyway, I returned to work and on my anniversary in 2002, had the mammogram and once again found cancer in the other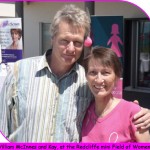 breast. As I was experiencing pain in my right hip I also had a bone scan. One minute before accepting that I was going to have another mastectomy, the doctor advised me the cancer has spread throughout my body. He then opted to perform a lumpectomy. This was followed up by radiation to the hip area and then CMF chemotherapy. As I was pre-menopausal I went through the hot flushes, etc. but my hair didn't fall out. All went well from when my chemo ended in Jan 2003 until May 2003 when my next mammogram anniversary and once again 2 very small areas of cancer were detected. My oncologist was more concerned about the bone scan results. But by the next month, my back felt sore and once again another bone scan showed extensive tumours in my hips, ribs, clavicle, skull and spine. I had radiation on my spine mainly in the T4 area.
In Nov 2003 after several chemos the oncologist added Herceptin to my treatment (which includes Bonefos) and I go in every week to receive it. I had a porta-cath installed and that has made it less stressful.
ABOUT ME
The good news was that I resigned from work, (a clerk for the electricity industry.) I felt I should make looking after myself top priority and that doing an unfulfilling job for 8 hours a day was crazy. I enjoy working with glass e.g. mosaics, sun catchers and windows. My hobbies include reading, walking, golf and movies. My favourite colour is green. Overall I've learnt an awful lot about cancer and about life in the past 4 years. I've changed my lifestyle and rid my house of chemicals. It still feels like I have termites in my body and that my body structure is weakened and I dread what I will be like when I get older, but hopefully I will be given that chance to find out.
ABOUT MY FAMILY
I have one recalcitrant husband called Jim. I only got married at 40 and was trying to have kids when cancer stopped that plan.