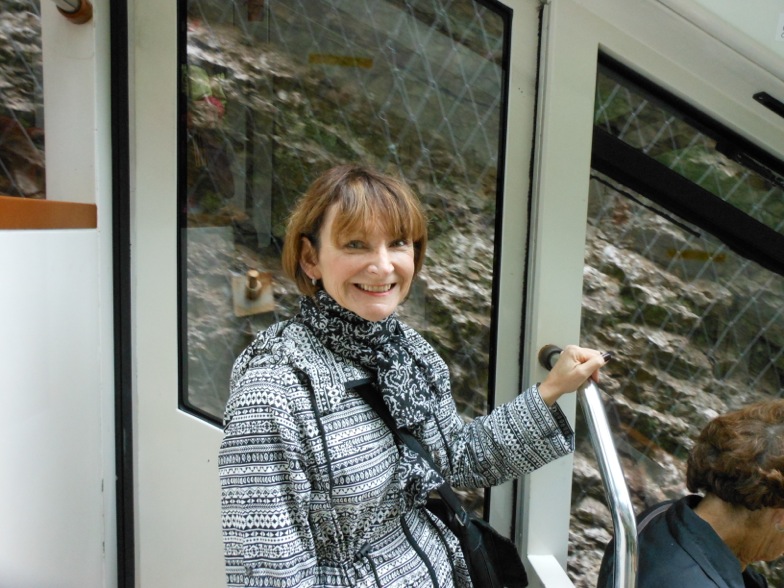 24 February 1961 – 21 November 2015
Beginning of Journey:
December 2006
Self-discovered lump in left breast; lumpectomy, mastectomy, reconstruction, chemotherapy, tamoxifen
Diagnosis of Secondaries:
May 2014
Self-discovered lump above left collarbone
Unable to remove due to location – chemotherapy planned
Following further testing, bone mets discovered in coccyx, femur, hip, neck
Commenced Abraxane and Xgeva
December 2014
Commenced radiation of left side of neck, shoulder and head.
February 2015
Seizure at home after work. Testing in emergency department suggested at least 9 brain mets.
Whole brain radiation carried out in March with good reduction in size. Other body lesions increasing so currently on Carboplatin.
About me:
Married to Allan for 34 years and moved to Queensland from Melbourne in 2008.
We both grew up in the outer eastern suburbs of Melbourne – Allan playing for Hawthorn Football Club and me attending the Victorian College of the Arts – an unusual combination!
Since being in Queensland (first the Gold Coast and the Brisbane) I have worked as an Executive Assistant for a Deputy-Director General in state government until now.
Before moving to Queensland I held similar roles in government and non-government environments.
About my family:
We have two children, Marcus, aged 30 is a currency trader and Alysha, aged 28, is a fashion designer.
Both took up opportunities to work in London after graduation – Marcus has been in London for 5 years and has since married Holly (Australian as well) and Alysha has been there for 3 years and works for River Island as a senior designer.
Alysha (plus boyfriend Adam) Holly and Marcus have all been here on leave since the end of February but have now had to sadly return to work. I was blessed to have them all here, all trying to do what they thought would be the most helpful even although our little house seemed like it was about to burst at the seams at times!
To say the latest developments were a shock for everyone is an understatement and everyone has been trying to deal with it in their own way as best they can. Distance has made it difficult to check in on the overseas contingent and I worry constantly that they are not coping whilst busily checking up on me. As for us here in Australia, while time may have brought a little acceptance and some understanding, I am under no illusion that we are anywhere near really understanding what's going on, how these changes will, and are going to affect, our plans and what it will mean for the future including work, care of my mother etc.
One day at a time at the moment !