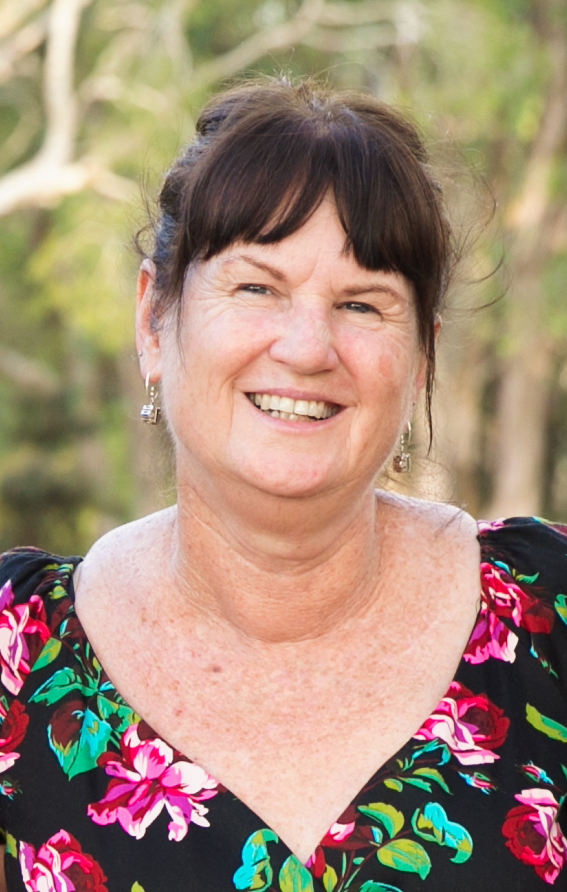 January 2009
Stage 2 ER/PR+ lobular cancer
Left breast lumpectomy
Left breast mastectomy
Chemotherapy 6 mths
Radiation 1 mth
Arimidex tablets 18 mths
Tamoxifen 5 years (ceased Feb 2017)
November 2017 – diagnosed with Stage 4 metastatic breast cancer – one tumour in the hip and two small tumours in the spine.
Medications:
Kisqali, Femara and Denosumab.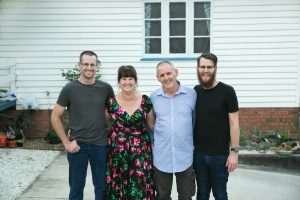 I live in Brisbane with my husband Steve. We have two sons – Ben, 35, who lives in Brisbane and Rohan, 31, who lives in Melbourne.
I've worked for Queensland Police Service for 22 years – 10 years at Police Communications Centre in Police HQ and 12 years as a Station Client Service Officer at Upper Mount Gravatt Police Station.
I am currently on leave and attending Southbank TAFE doing a Certificate III in Floristry. As well as having a passion for all things floral and plant related I'm exploring the world of ceramics. I have a small business which combines all these things.
I seem to be coping well physically with the Kisqali tablets since the right dosage was determined.
~~~~~~~~~~~~~~~~~~~~~~~~~~~~~~~~~~~~~~~~
Update
It's April 2022 and I've entered my fifth year of treatment and turned 65 – neither of which I had anticipated reaching when I was first diagnosed. I kept plodding along, taking doctors advice
and here I am.
I retired in January 2020 with plans to visit my sister and her family in England and another trip to Japan but …….COVID. I spent most of the year doing my pottery at home but my small floristry business was abandoned which caused me much disappointment.
2021 was a nightmare of iil health and hospital admissions. Not directly linked to my cancer, but a serious lung virus which caused all sorts of mayhem. Compromised immune system does not help in recovery.
I'm always tired these days but on the days when I do feel well I do what I can.
My oncologists and staff at ICON Mater and Greenslopes are all very supportive and I receive great care.
This group has been a wonderful help to me. The other women are so generous sharing their own trials and tribulations, daily lives and emotions. It resonates with me.
I've recently taken up my pottery from home again which fills me with great pleasure.
I've included photos of a few of my pottery pieces and floral arrangements that make me happy.