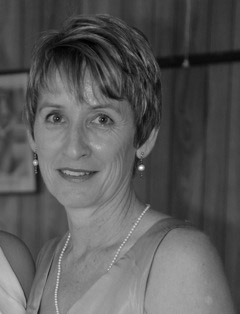 March 1963 – 27 October 2015
I first discovered a lump in by breast in 2008. Subsequent ultrasound and biopsy revealed nothing malicious, a benign Fibroadenoma, that caused no further concern. In the early months of 2012 a second lump made its presence known. Detected through self examination, undetected on mammogram and initially not causing too much concern due to the previous experience. It was six months before I became alarmed at the difference in the 'feel' of this lump and its rapid growth.
And so begins the next chapter in my life.
Confirmation of a cancer diagnosis came in July 2012, surgery was scheduled for mid August. A lumpectomy removed both lumps along with thirteen lymph nodes, twelve of which tested positive. Subsequent tests, MRI and CT scan revealed secondary cancer in my lower spine. A six week session of radiotherapy followed. The cancer is ER+, so hormone therapy in the form of Tamoxifen was prescribed. For the moment I feel like I am in a holding pattern
To say that I was in shock would be a gross understatement. I didn't feel sick and I displayed no symptoms. I am one of those people who is rarely sick, my first stay in hospital was for the birth of my son, my second hospital stay was for the birth of my daughter. I don't fall into any of the risk categories. I think of myself as healthy and the fittest I have ever been. I was running 10kms alternate mornings and had set myself the goal of running my first half marathon in 2013. But it would seem the universe has other plans for me
All my side effects and any pain I experience have been minor and easily treated. It is all rather an inconvenience in my life
I recently celebrated a very special 50th birthday surrounded by my wonderfully supportive family and my dearest friends
There are so many questions, with very few answers. And now I have found the advanced breast cancer group [the Tuesday Girls], and I am thankful for the opportunity of being a part of this very exclusive family.