These are some of the thoughts of women who have attended the support group.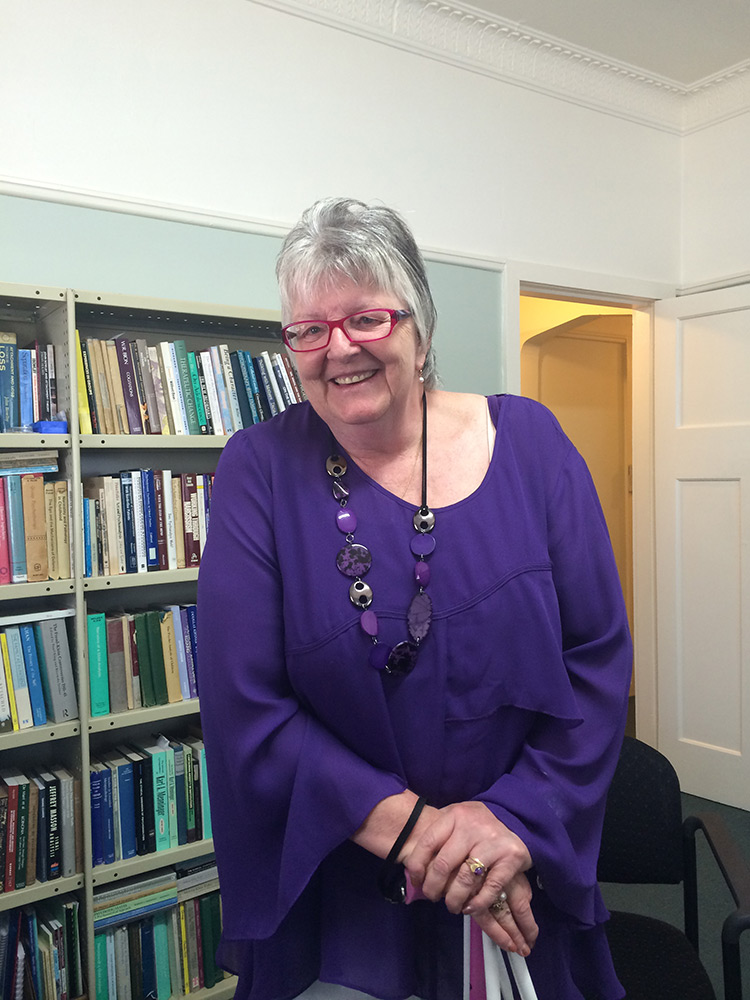 "This group is incredibly important to me." Natalie
---
"I think the group works very well the way you and Mary allow us to direct the conversation but you are always there in the background to pose questions where relevant, offer support and information. It is also very important to me to know that I can email or phone you both for support."  Brighid
---
"There are no answers as to why my life has presented me with such challenges, but I have learnt to seek and appreciate the positives.
I feel we are truly Blessed to have such a special bond and the support for one another in our group"  Maria
---
"I just want to give you both a big bouquet. Our group is functioning beautifully. We are emailing each other regularly and taking great comfort communicating with women who have the same prognosis. And it is due to your organization and will to establish a group of women who can feel so isolated with their disease. It is a great comfort to us all to have each other." Vicki 6/12
---
"This Service is unique and the women who have joined the group gain much comfort being able to speak with other women who are following the same path, all with no hope of a cure. The (group) phone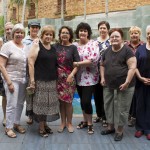 call is a highlight of the week and for some, the only thing that keeps us from falling into deep depression. Some women are not in the group for long as the disease overcomes them quicker than others. Some, like me, are lucky to have survived longer but at what cost? Women in my situation live with the constant anxiety of waiting for the next scans that may show that the disease has progressed.
This service in my case has helped my psychological wellbeing and enabled me to cope with my disease."
Margaret
---
"In 2011, I was diagnosed with secondary cancer. As I had done in the past I reached out to the organization that had helped me with my first diagnoses only to find that there were no resources available for women with secondary cancers. After a search of 2 years I come across a group called Advanced Breast Cancer Group. The group's specific role was to provide support to women with secondary cancer throughout Queensland. I met with the group founders and felt real kindred to both the women. I met with the group in the next week and it felt like a home coming. The issues that were discussed were the same issues that I was having and the problems that were discussed were the same problems I was having."
Lesley
---
And..
"As I've said often on the phone, I value the unselfish sharing of the women living with secondary cancer. While I am considered "well" at the moment, the feelings shared by the other women at varying points on the continuum of this diseases progress, will add to my fund of resilience for the future. I am humbly grateful for the generosity of all the women I've connected with in this service."
"With help from this group, we prefer to see the glass as half full."
"Knowledge is power & I feel so powerful."
"Sharing the end stage of other women's disease has been a privilege. I feel it is part of the journey we all wonder / worry about and seeing other women deal with it gives you the inspiration that when your time comes you will be able to cope too. It also helps with closure in losing someone you have formed a close bond with in a relatively short time. A quote I like is – A Beautiful life has touched us all."
"For me, the support group has empowered me to be able to "live" with ABC. Rather than just existing on a day to day basis."
"The bond between the women is as strong as concrete."
"This group saved my sanity."
"Being told that one has a disease for which there is no cure, only palliative treatment, is a huge emotional challenge. It has been of great benefit to me to be able to talk about this and related emotions with women who are dealing with the same issues. As loving and caring as our partners, family and friends are it is not possible for them to really understand how it is for us and at times it is frustrating and tiring to be 'putting on a brave face' with those around us. With the women in this group, including the therapists, one is able to really be oneself and be truly honest. This is a burden shared and therefore alleviated to a great extent."